Fertilizing Earthworks[1]
Chris Taylor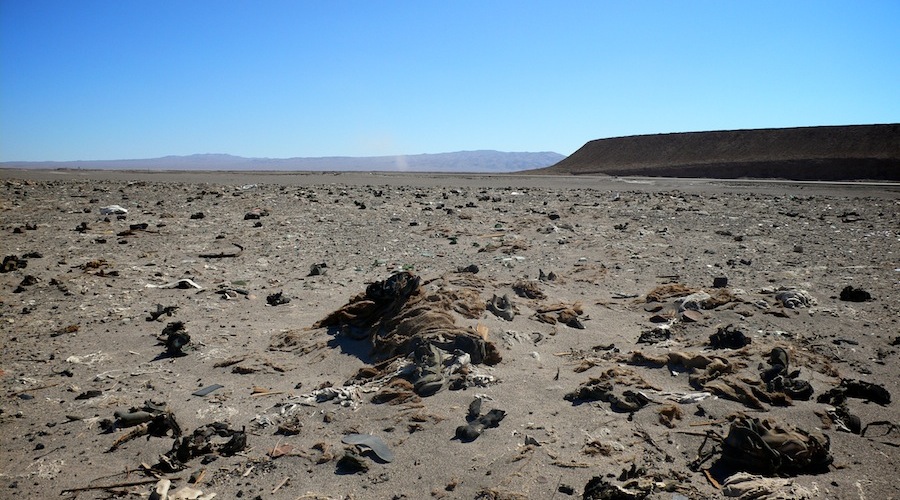 Earthworks map the intersection of human construction and geomorphology. They begin with land and extend through the complex social and ecological processes that create landscape. Propelled by the legacy of John Brinkerhoff Jackson, our understanding of earthworks as sites where the human and the geologic intersect has expanded to encompass human settlements, monumental artworks and industrial installations, as well as traces of their construction and decay, ranging from geologic material and weather to cigarette butts and hydroelectric dams.
Since humans took an active role in cultivating food and medicine, nearly 10,000 years ago, we have been involved in shaping the surface of the earth and learned quickly the importance of maintaining soil fertility by adding available organic nutrients to the ground. Human development occurred over millennia precisely because of our ability to sustain ourselves in the places where we lived. Understanding the chemical make up of soil fertility began with the identification of the key ingredients: phosphorus in 1669, nitrogen in 1772, and potassium in 1807. Nitrogen, while comprising 78% of the earth's atmosphere, was the most difficult to isolate. Feeding the biological hunger for usable nitrogen to create chemical fertilizers required a source for naturally occurring nitrates — nitrogen-oxygen chemical units accessible to reaction. The arrival of industrialization, ushering in the Anthropocene, is marked by the human ability to move vast quantities of geologic material.
Terrestrial nitrates were historically found in accumulations of guano and mineral deposits within the Atacama Desert, the primary global source from the mid 1800s to World War I. The value of Atacama nitrates motivated the War of the Pacific (1879-1883), which resulted in the redistribution of territory from Peru and Bolivia to Chile. Sodium-nitrate, or Chilean saltpeter, is an essential ingredient of both fertilizer and explosives. The global redistribution of nitrates from the Atacama in the late nineteenth century marks a turning point in the ecological balance of the planet. A movement from local ecological cycles where the fertility of a region is measured by the ability to retain and reinvest nutrients into the soil, to industrial ecological cycles that measure yield productivity with the quantity of imported nutrients. The rise of industrial agriculture and world war emanate from nitrate mining in the Atacama. The creation of the Haber-Bosch process in the 1910s provided a source of synthetic "fixed" nitrogen causing the commercial viability of Chilean saltpeter to evaporate and its extraction to subside. Shortly thereafter, the mining installations were largely abandoned, scrapped, or repurposed. What remain marks the geologic and temporal displacements of our time.